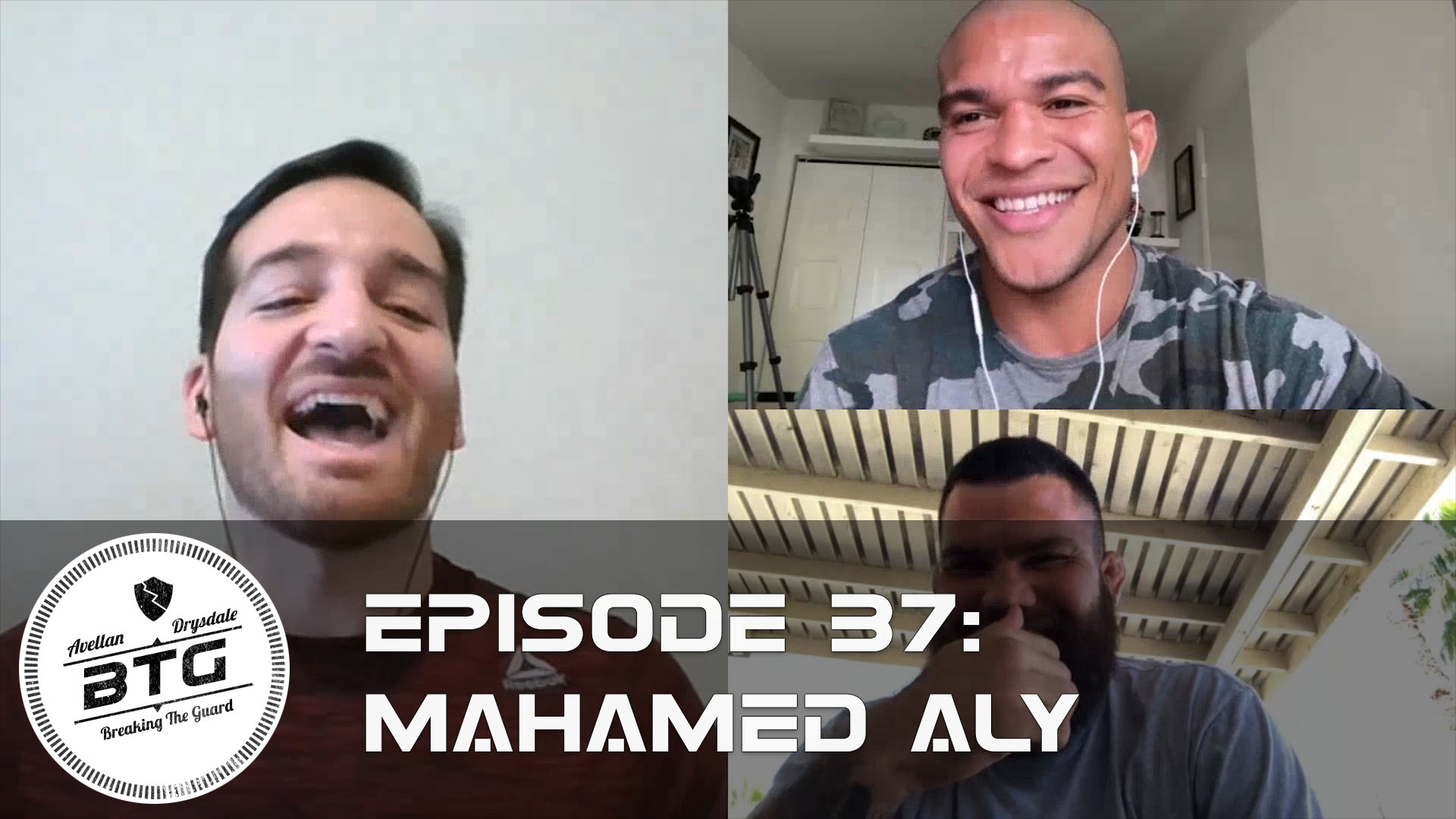 Rob and Dave catch up with IBJJF Black Belt World Champion and all around stud Mahamed Aly. Many of us know him for his high flying throws, but in this interview, Mahamed reveals a humble and insightful martial artist looking to grow.
They start off the conversation going over his ADCC experience and working the rule set, before going deeper into the meaning of martial arts for him. From the search of happiness, how purpose changes during life, and what it takes to remain on top.
Mahamed also shares his goals with his social media followers, and how he hopes to be useful to the community he serves - a duty that many people have lost in the age of "what's it in it for me?" and people focusing on making money instead of making happiness.
You can learn more from Mahamed Aly by following him on Instagram, and visit his YouTube to check out free videos:
https://instagram.com/alybjj
https://www.youtube.com/user/Mahamedaly18
Visit our sponsors:
KimuraTrap.com for the ultimate DVD set and online course and mastering the world famous Kimura Trap System. You can now get $50 off by using the coupon code: KLDIS87 on the check out page.
DrysdaleBJJonline.com is your destination for learning from IBJJF Black Belt World Champion and ADCC Absolute World Champion Robert Drysdale. Many different courses offered for all levels in bite size chunks that anyone can dig into right away.
Follow us on Facebook: https://Facebook.com/BreakingTheGuard
Follow us on Instagram: https://Instagram.com/BreakingTheGuard
Follow us on Twitter: https://Twitter.com/BreakingGuard
Follow us on Snapchat: @BreakingGuard
Subscribe to our YouTube Channel
Tag us on Social Media with #BreakingTheGuard