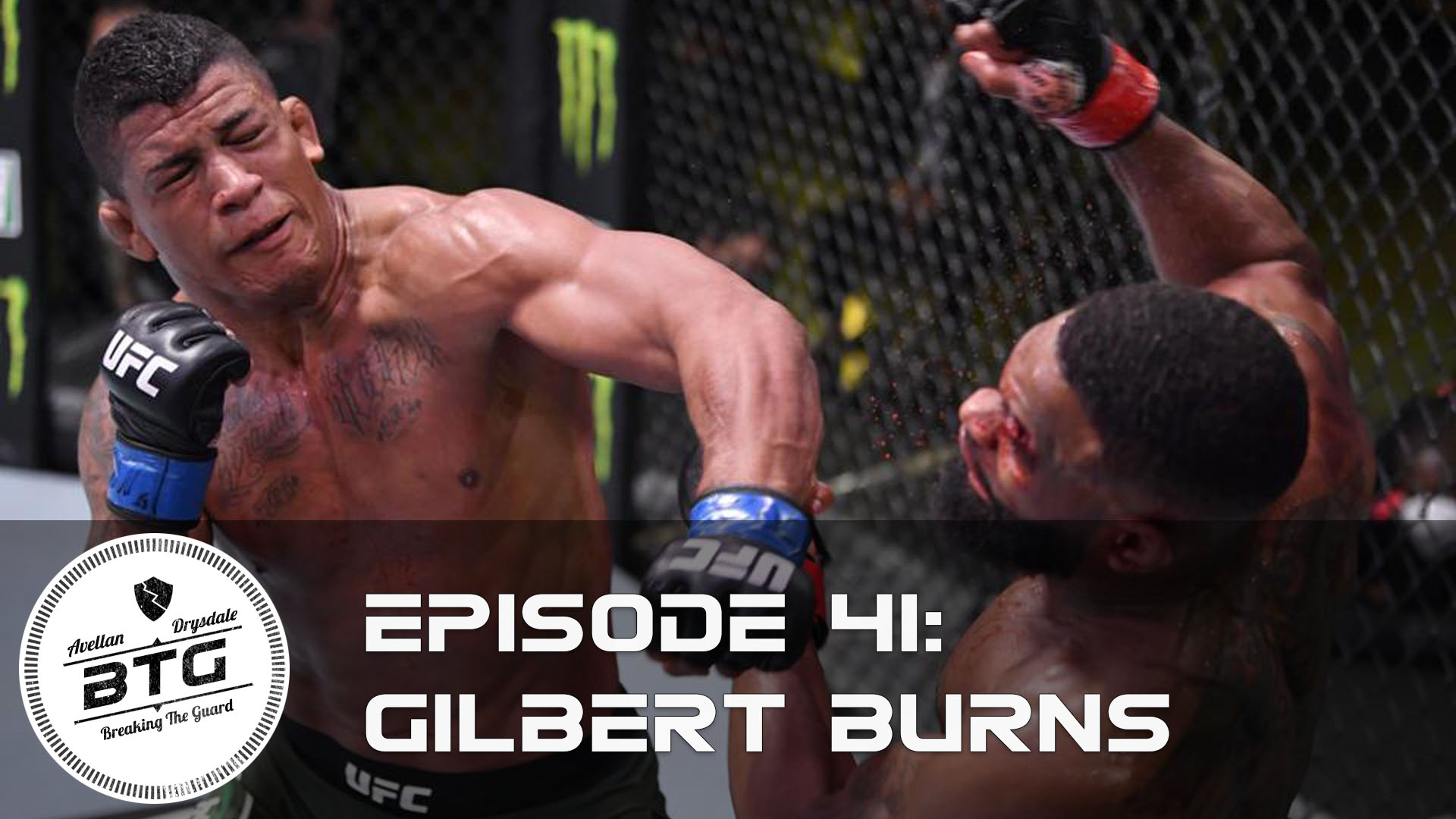 Dave and Rob return after a month long hiatus with UFC #1 Ranked Welterweight Contender Gilbert "Durinho" Burns.
Durinho was slated to fight UFC Champion Kamaru Usman on Fight Island, but unfortunately fell ill to COVID-19 and was replaced by Jorge Masvidal. Burns fills us in on how it felt getting sick and watching the fight from home.
He then shares a lot of his mental process – from preparing for a training camp, self talk, his motivation to fight, and much more. I believe this episode to be a great asset to any martial artist wishing to get a glimpse in the mind of one of the most exciting true mixed martial artists on the planet today.
You can learn more from Gilbert Burns by following him on Instagram:
https://instagram.com/gilbert_burns
Visit our sponsors:
KimuraTrap.com for the ultimate DVD set and online course and mastering the world famous Kimura Trap System. You can now get $20 off by using the coupon code: KLDIS87 on the check out page.
DrysdaleBJJonline.com is your destination for learning from IBJJF Black Belt World Champion and ADCC Absolute World Champion Robert Drysdale. Many different courses offered for all levels in bite size chunks that anyone can dig into right away.
Follow us on Facebook: https://Facebook.com/BreakingTheGuard
Follow us on Instagram: https://Instagram.com/BreakingTheGuard
Follow us on Twitter: https://Twitter.com/BreakingGuard
Follow us on Snapchat: @BreakingGuard
Subscribe to our YouTube Channel
Tag us on Social Media with #BreakingTheGuard