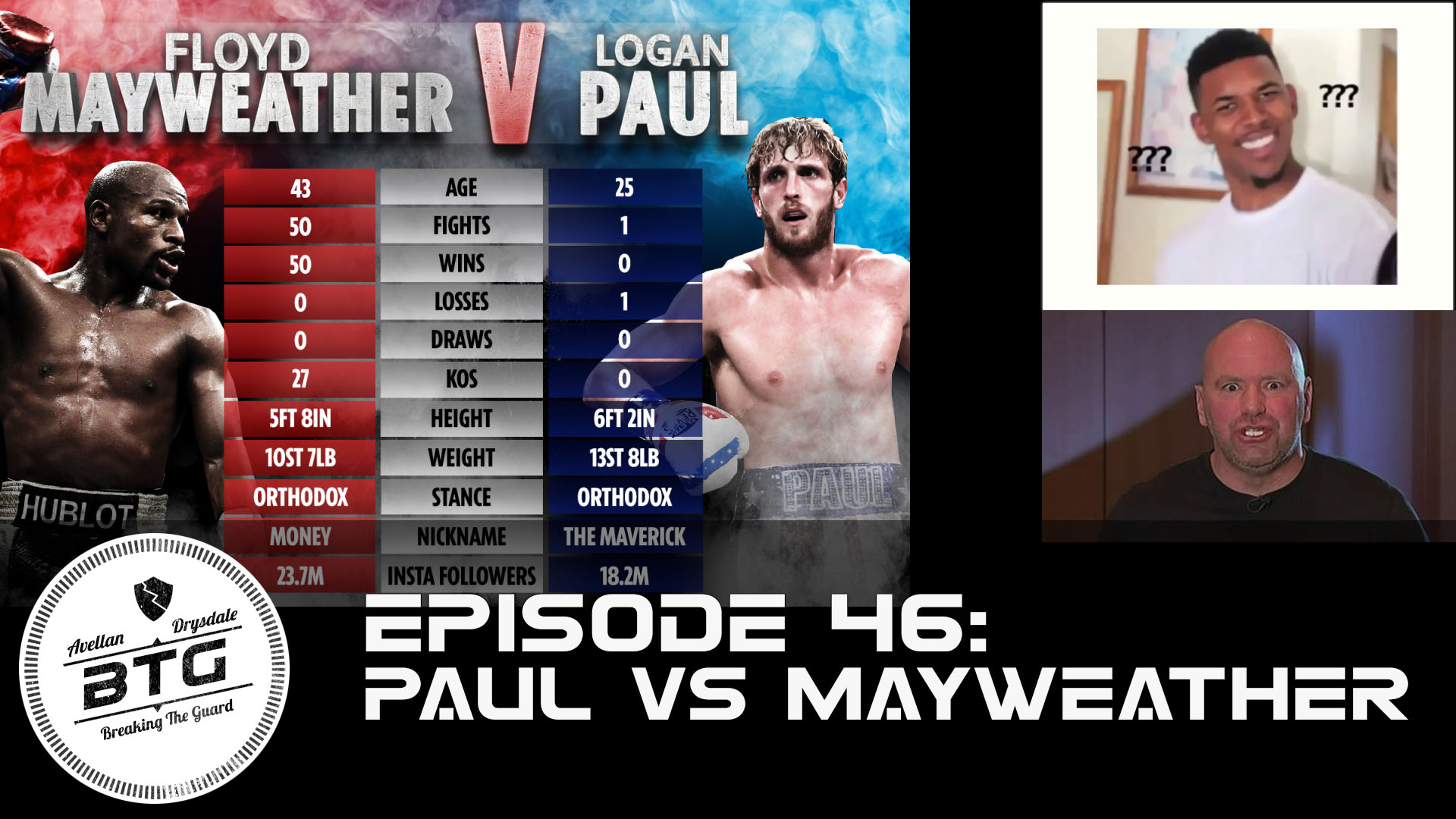 2020 has thrown us so many curve balls that even Sandy Koufax would have to bow down to. In the fight world, we have had our share of these cruel jokes, and Floyd Mayweather vs Logan Paul is definitely among them.
One of them is a boxing legend with an unblemished 50-0 record. The other is YouTube star with an 0-1 record. They aren't even remotely in the same weight class, experience, or skill level.
It's a freak show.
What does this say to the current state of boxing, and is MMA any different?
Visit our sponsors:
KimuraTrap.com for the ultimate DVD set and online course and mastering the world famous Kimura Trap System. You can now get $20 off by using the coupon code: KLDIS87 on the check out page.
DrysdaleBJJonline.com is your destination for learning from IBJJF Black Belt World Champion and ADCC Absolute World Champion Robert Drysdale. Many different courses offered for all levels in bite size chunks that anyone can dig into right away.
Follow us on Facebook: https://Facebook.com/BreakingTheGuard
Follow us on Instagram: https://Instagram.com/BreakingTheGuard
Follow us on Twitter: https://Twitter.com/BreakingGuard
Follow us on Snapchat: @BreakingGuard
Subscribe to our YouTube Channel
Tag us on Social Media with #BreakingTheGuard