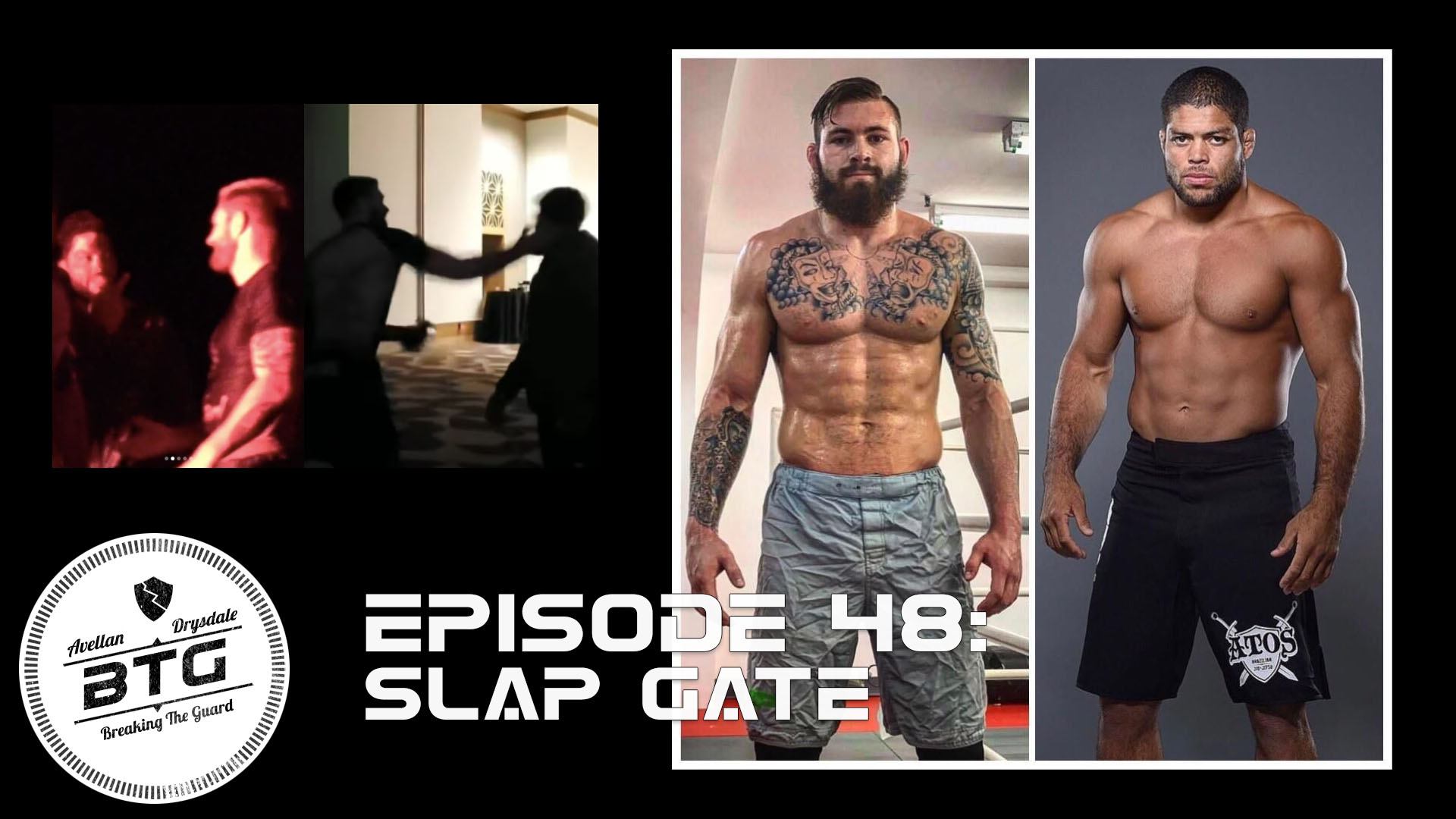 Rob and Dave get back together and catch up on their travels, before getting into the BJJ viral story - Gordon Ryan slapping Andre Galvao TWICE without any consequence.
The two break down this whole incident, and everything that went wrong and how awkward Galvao responded to this incident. They also go into rulesets a bit more, and the difficulty of allowing gray areas to exist. 
Visit our sponsors:
BJJretreat.com - want to train with David for a one week camp you will never forget? Visit the website to learn all about David's week long Costa Rica BJJ retreat, where you can train, relax, or let loose and paint the town red from April 9-16th.
BJJcradle.com to learn the Drysdale Cradle Series from Robert Drysdale. This is an innovative course that blends wrestling with BJJ for excellent results in guard passing and submissions.
Follow us on Facebook: https://Facebook.com/BreakingTheGuard
Follow us on Instagram: https://Instagram.com/BreakingTheGuard
Follow us on Twitter: https://Twitter.com/BreakingGuard
Follow us on Snapchat: @BreakingGuard
Subscribe to our YouTube Channel
Tag us on Social Media with #BreakingTheGuard