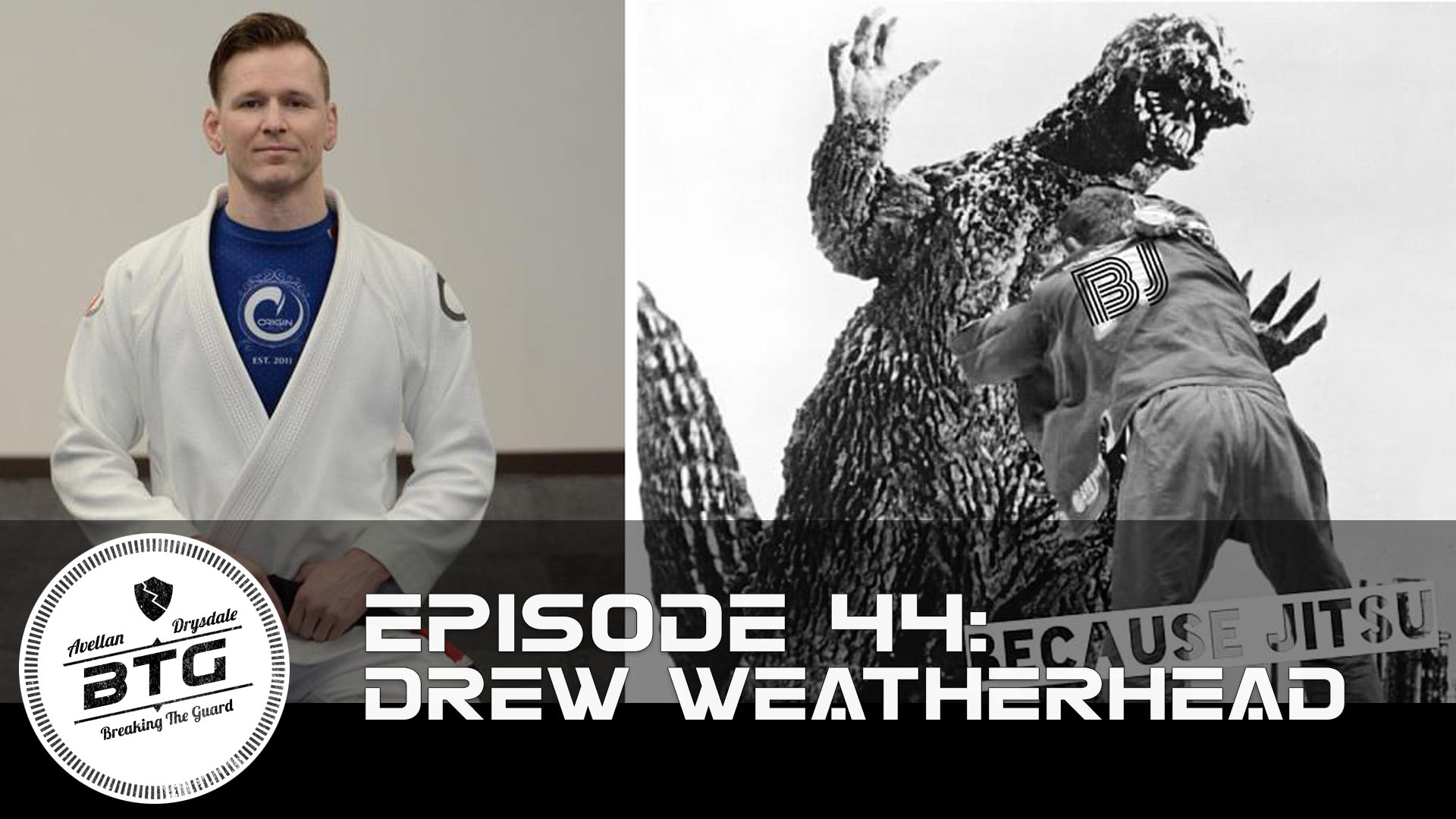 Rob and Dave welcome the master of BJJ memes, Drew Weatherhead aka @BecauseJitsu on Instagram.
Besides being a funny man, Drew is also a BJJ instructor that has been focusing on refining the fine art of teaching. This podcast is all over the place, from talking about the importance of being able to laugh at yourself, the origin of memes, tips and tricks to becoming a better instructor and student, and why Robert failed to mention the true origins of BJJ being rooted in defending the earth from aliens every 6 years, lol!
You can learn more from Drew Weatherhead by following him on Instagram and check out his courses on his website: https://instagram.com/drew.weatherhead https://instagram.com/because_jitsu
https://because-jitsu.com/
Visit our sponsors:
ClosedGuardFilm.com - Robert's new film is near completion, but he has made an accompanying book covering the true origins of Brazilian Jiu Jitsu called Opening Closed Guard. It goes into great detail on how BJJ developed and gained ground all over the world. It is available to order on the above website, or you can visit Amazon and order there as well, just search for Opening Closed Guard
BJJretreat.com - want to train with David for a one week camp you will never forget? Visit the website to learn all about David's week long Las Vegas BJJ retreats, where you can train, relax, or let loose and paint the town red.
Follow us on Facebook: https://Facebook.com/BreakingTheGuard
Follow us on Instagram: https://Instagram.com/BreakingTheGuard
Follow us on Twitter: https://Twitter.com/BreakingGuard
Follow us on Snapchat: @BreakingGuard
Subscribe to our YouTube Channel
Tag us on Social Media with #BreakingTheGuard