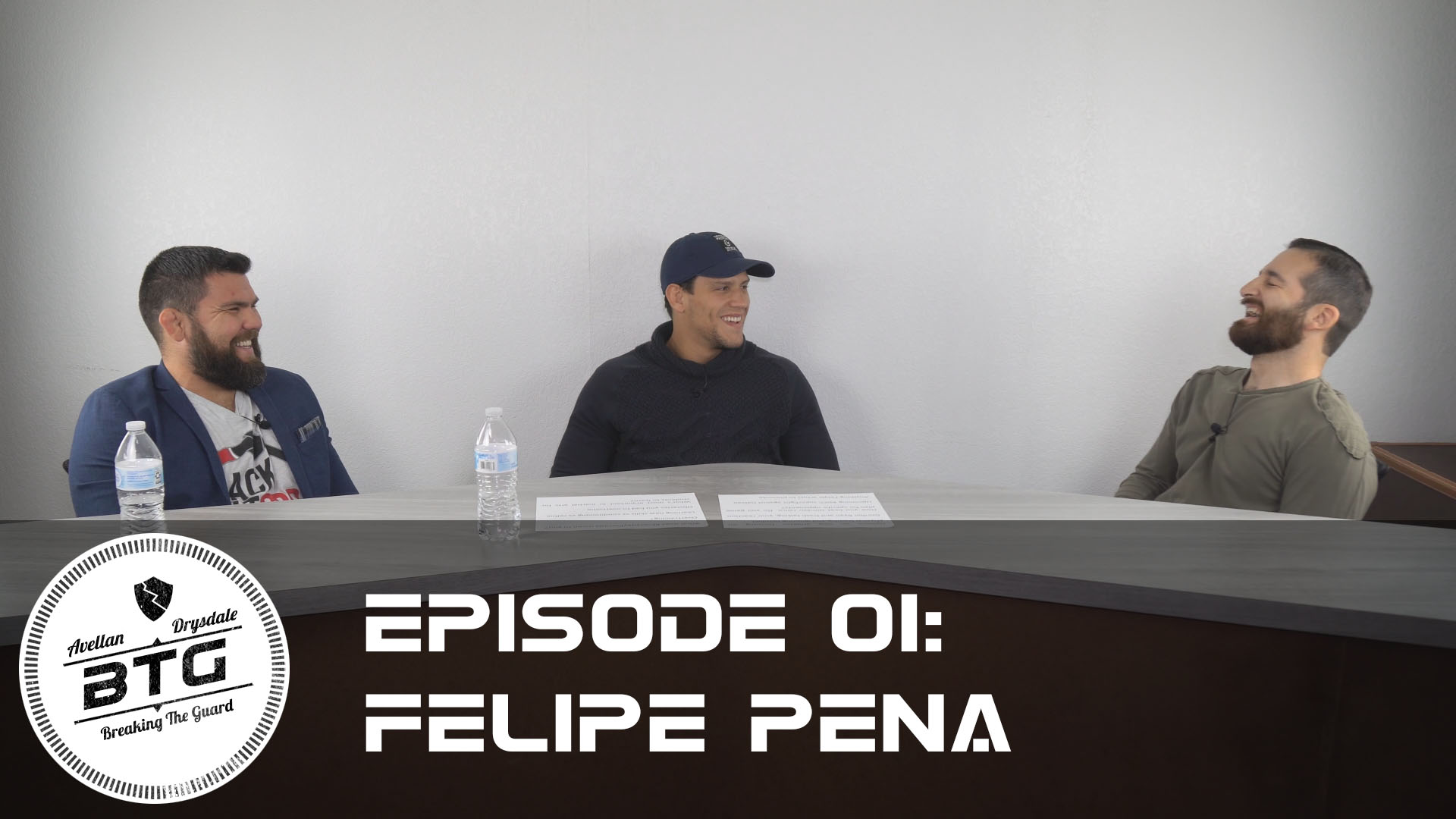 David Avellan and Robert Drysdale host their first episode of Breaking The Guard, a podcast dedicated to studying the inner workings of top athletes in the martial arts.
Starting our first episode with reigning ADCC 2017 Absolute World Champion Felipe Pena. We talk to him about his rise to the top, what Everyday Porrada means to him, and his match ups with Andre Galvao and Gordon Ryan.
Visit our sponsors: 
KimuraTrap.com for the ultimate DVD set and online course and mastering the world famous Kimura Trap System.
Follow us on Facebook: https://Facebook.com/BreakingTheGuard
Follow us on Instagram: https://Instagram.com/BreakingTheGuard
Follow us on Twitter: https://Twitter.com/BreakingGuard
Follow us on Snapchat: @BreakingGuard
Subscribe to our YouTube Channel
Tag us on Social Media with #BreakingTheGuard