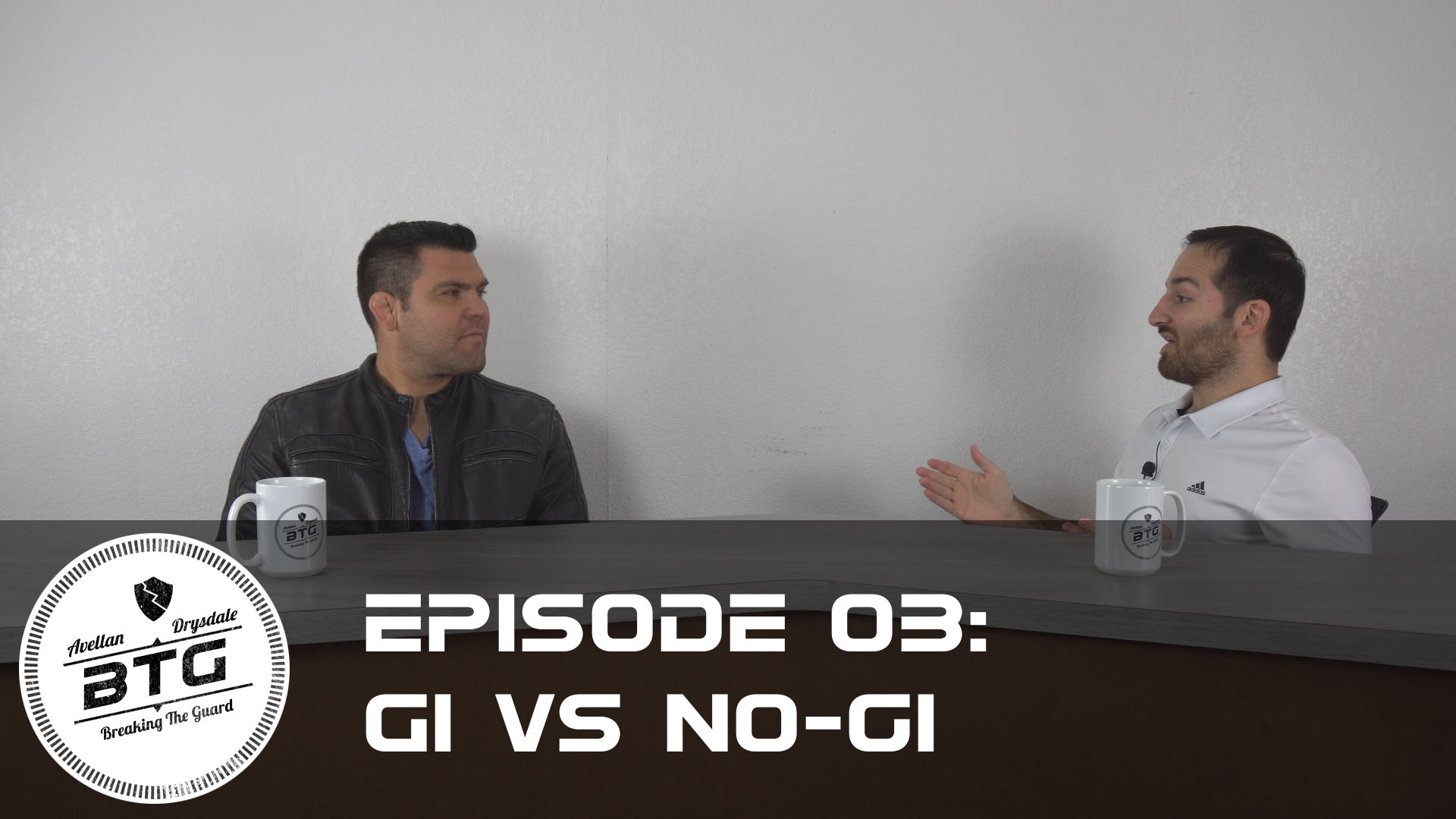 David Avellan and Robert Drysdale sit down to talk about one of the most debated points in BJJ: the importance of training in the gi for MMA and no-gi competition.
They also go on a few rants about what it means to be a black belt, social media influence on martial arts culture, and why being the best fighter is not the end goal of the martial arts.
Visit our sponsors: 
KimuraTrap.com for the ultimate DVD set and online course and mastering the world famous Kimura Trap System.
Follow us on Facebook: https://Facebook.com/BreakingTheGuard
Follow us on Instagram: https://Instagram.com/BreakingTheGuard
Follow us on Twitter: https://Twitter.com/BreakingGuard
Follow us on Snapchat: @BreakingGuard
Subscribe to our YouTube Channel
Tag us on Social Media with #BreakingTheGuard