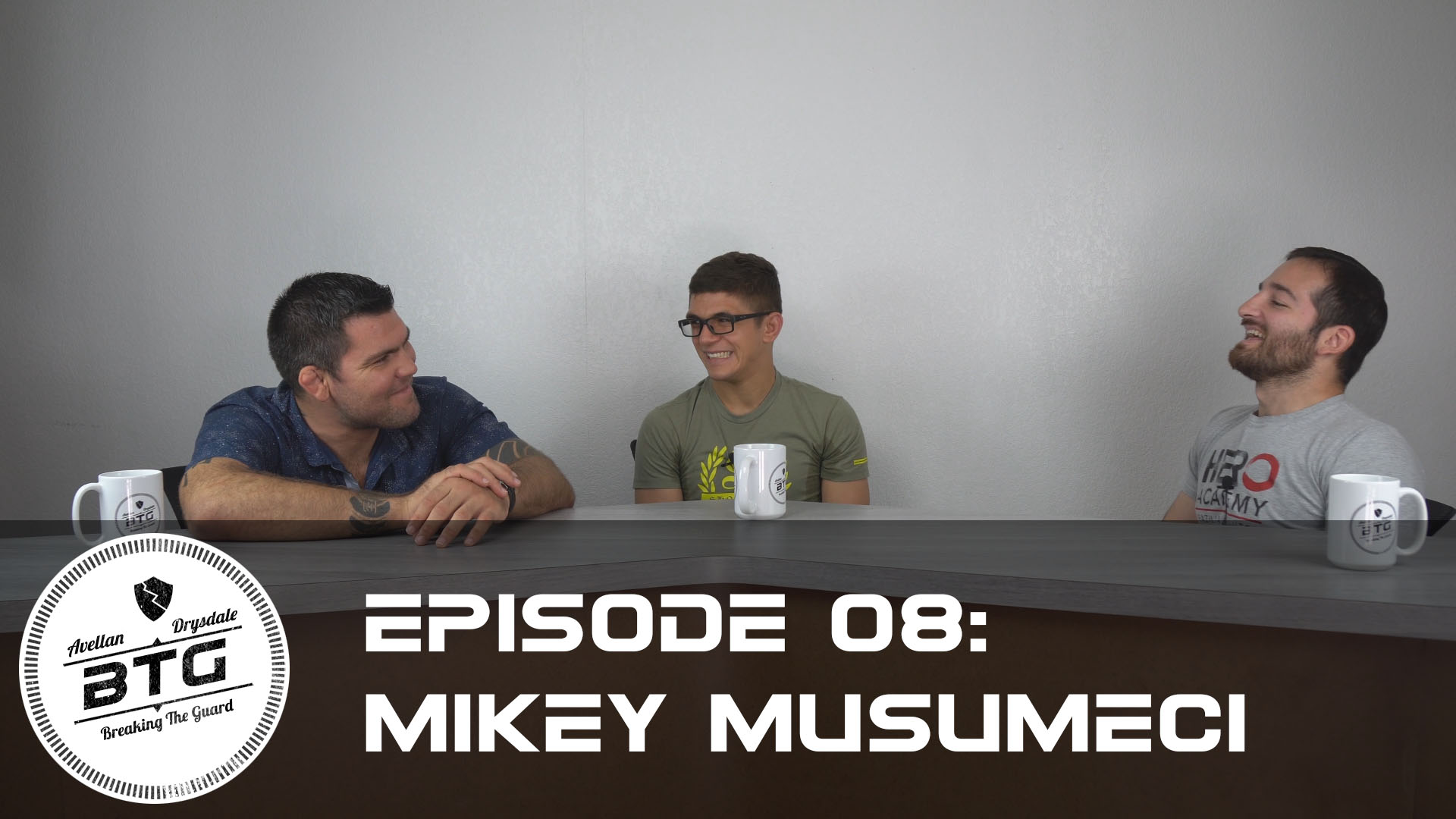 Rob and Dave interview 3-time IBJJF Black Belt World Champion and all around class act Mikey Musumeci.
At only 23 years old, he has already reached what many believe to be the pinnacle of the sport - yet he is as humble as can be and wise beyond his years. Perhaps it's because he has been training Jiu Jitsu since 4 years old.
Mikey gives insights into his training methodology, how he deals with stress, his outlook into the future of BJJ, and much more.
Visit our sponsors:
KimuraTrap.com for the ultimate DVD set and online course and mastering the world famous Kimura Trap System.
Follow us on Facebook: https://Facebook.com/BreakingTheGuard
Follow us on Instagram: https://Instagram.com/BreakingTheGuard
Follow us on Twitter: https://Twitter.com/BreakingGuard
Follow us on Snapchat: @BreakingGuard
Subscribe to our YouTube Channel
Tag us on Social Media with #BreakingTheGuard