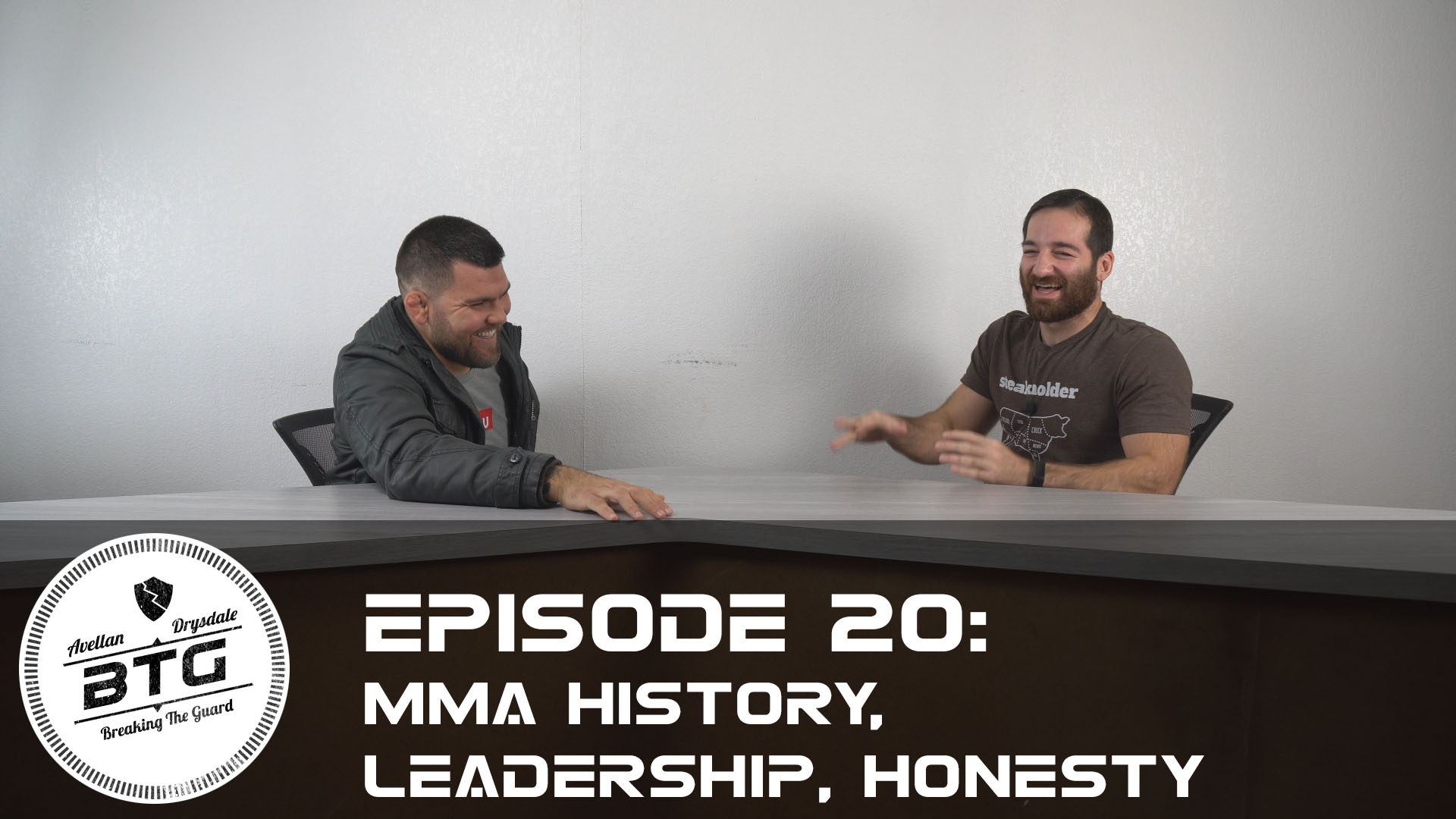 In this fun conversation, Rob and Dave talk about current events, then move on to leadership, politics, honesty, and MMA history. Some great nuggets of information about understanding gym cultures, and human psychology as well.
Visit our sponsors:
DrysdaleBJJonline.com is your destination for learning from IBJJF Black Belt World Champion and ADCC Absolute World Champion Robert Drysdale. Many different courses offered for all levels in bite size chunks that anyone can dig into right away.
FrontHeadlock.com for an excellent take down series that doesn't require being a wrestler to be an amazing head snatcher and score take downs and submissions with great efficiency.
Follow us on Facebook: https://Facebook.com/BreakingTheGuard
Follow us on Instagram: https://Instagram.com/BreakingTheGuard
Follow us on Twitter: https://Twitter.com/BreakingGuard
Follow us on Snapchat: @BreakingGuard
Subscribe to our YouTube Channel
Tag us on Social Media with #BreakingTheGuard