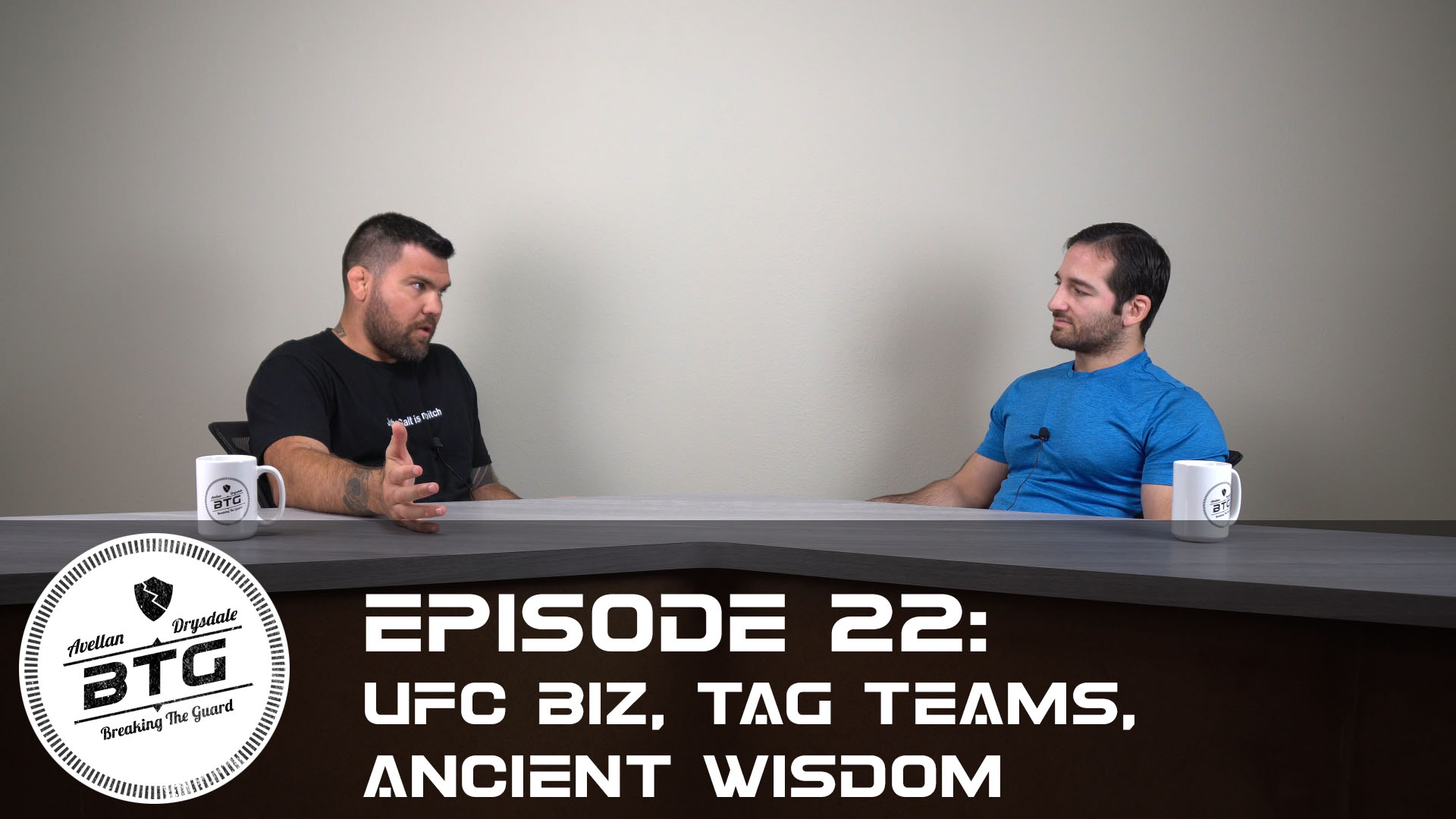 Back from the Holiday Break, Rob and Dave start off by catching up with each other, then discuss the upcoming UFC fight between Conor McGregor and Donald Cerrone, followed by the recently announced tag team match between Craig Jones, Nick Rodriguez, Vinny Magalhaes, and Kyle Boehm. They then go on various tangents talking about ancient societies, forgotten knowledge, importance of where you grow up, and the importance of doing a deep dive into yourself.
Visit our sponsors:
DrysdaleBJJonline.com is your destination for learning from IBJJF Black Belt World Champion and ADCC Absolute World Champion Robert Drysdale. Many different courses offered for all levels in bite size chunks that anyone can dig into right away.
FrontHeadlock.com for an excellent take down series that doesn't require being a wrestler to be an amazing head snatcher and score take downs and submissions with great efficiency.
Follow us on Facebook: https://Facebook.com/BreakingTheGuard
Follow us on Instagram: https://Instagram.com/BreakingTheGuard
Follow us on Twitter: https://Twitter.com/BreakingGuard
Follow us on Snapchat: @BreakingGuard
Subscribe to our YouTube Channel
Tag us on Social Media with #BreakingTheGuard