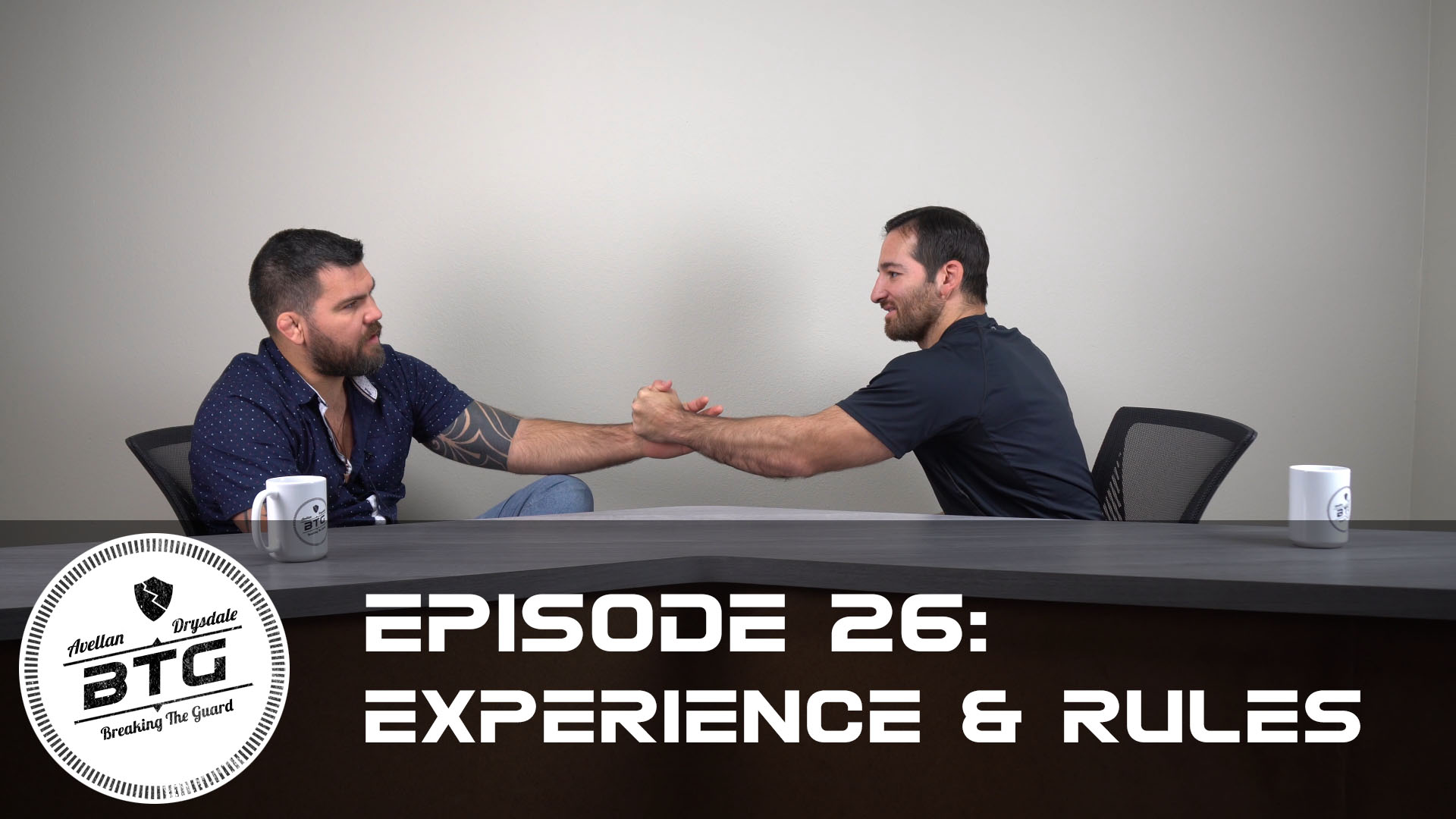 Rob and Dave discuss the recent match up between new black belt, Roberto Jimenez, and Keenan Cornelius and go into a deep dive between the importance of experience and rules. A bunch of martial arts history and stories from the two result for a fun discussion.
*NOTE* Unfortunately, there was some ruffling from Robert's microphone, so excuse the occasional ruffle.
Visit our sponsors:
DrysdaleBJJonline.com is your destination for learning from IBJJF Black Belt World Champion and ADCC Absolute World Champion Robert Drysdale. Many different courses offered for all levels in bite size chunks that anyone can dig into right away.
BJJretreat.com is the best way to have a vacation and training camp all wrapped up into one amazing trip you will remember forever. From April 5-14th, David will be running a camp in beautiful Phuket, Thailand going over his world famous Kimura Trap System and much more.
Follow us on Facebook: https://Facebook.com/BreakingTheGuard
Follow us on Instagram: https://Instagram.com/BreakingTheGuard
Follow us on Twitter: https://Twitter.com/BreakingGuard
Follow us on Snapchat: @BreakingGuard
Subscribe to our YouTube Channel
Tag us on Social Media with #BreakingTheGuard