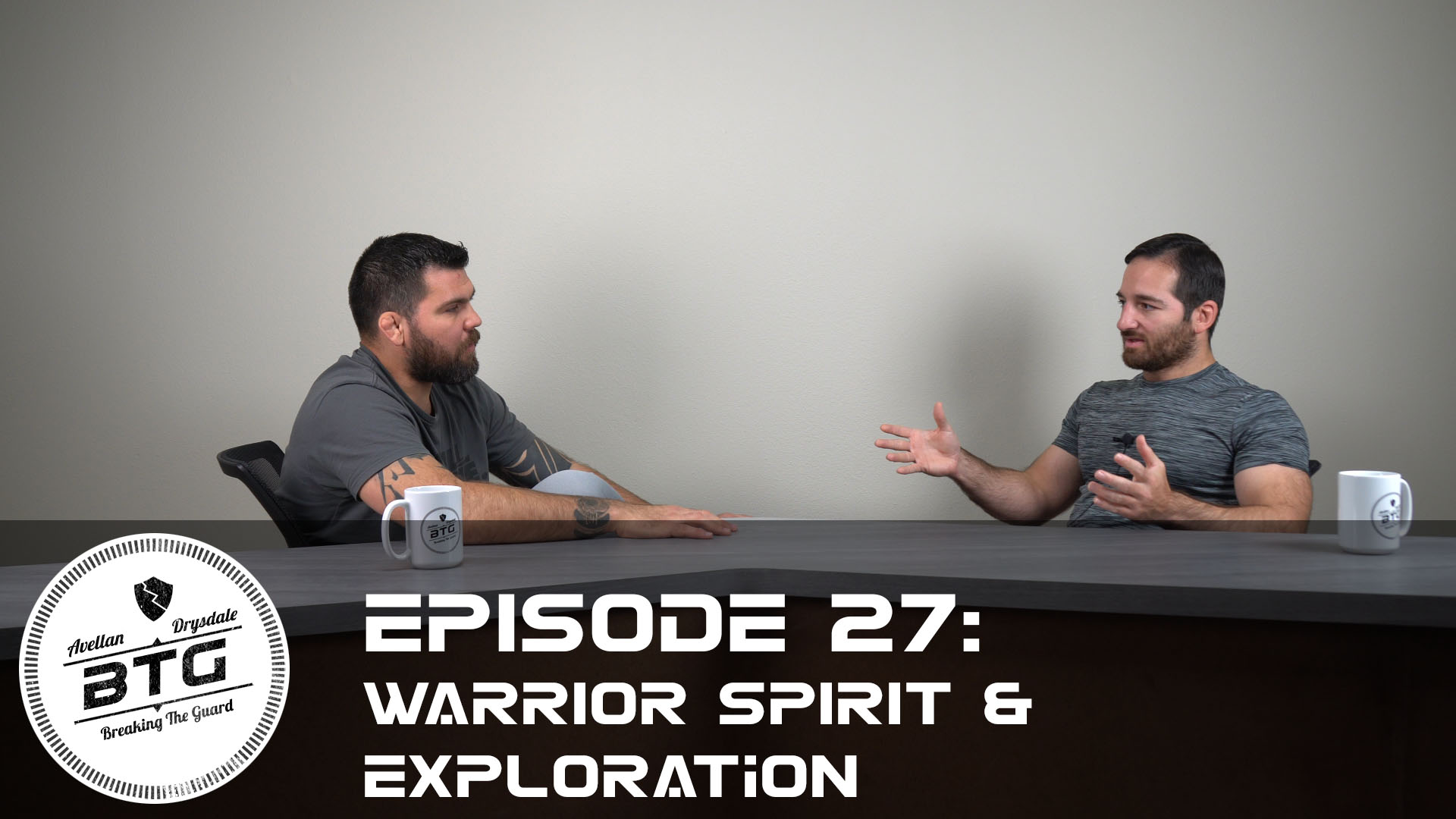 Rob fills us in on his new gym he is opening up in Las Vegas that will be a new MMA training facility, and the reason why he is developing it, and then him and Dave talk about UFC Fight Night 167 with the Diego Sanchez vs Michel Pereira fight ending controversy, which had people questioning the warrior spirit and motives of the fighter in question. Finally, they go into the need for people to explore and live without plans every so often, while balancing life between being a zen Buddhist and a titan of industry.
Visit our sponsors:
DrysdaleBJJonline.com is your destination for learning from IBJJF Black Belt World Champion and ADCC Absolute World Champion Robert Drysdale. Many different courses offered for all levels in bite size chunks that anyone can dig into right away.
KimuraTrap.com for the ultimate DVD set and online course and mastering the world famous Kimura Trap System.
Follow us on Facebook: https://Facebook.com/BreakingTheGuard
Follow us on Instagram: https://Instagram.com/BreakingTheGuard
Follow us on Twitter: https://Twitter.com/BreakingGuard
Follow us on Snapchat: @BreakingGuard
Subscribe to our YouTube Channel
Tag us on Social Media with #BreakingTheGuard