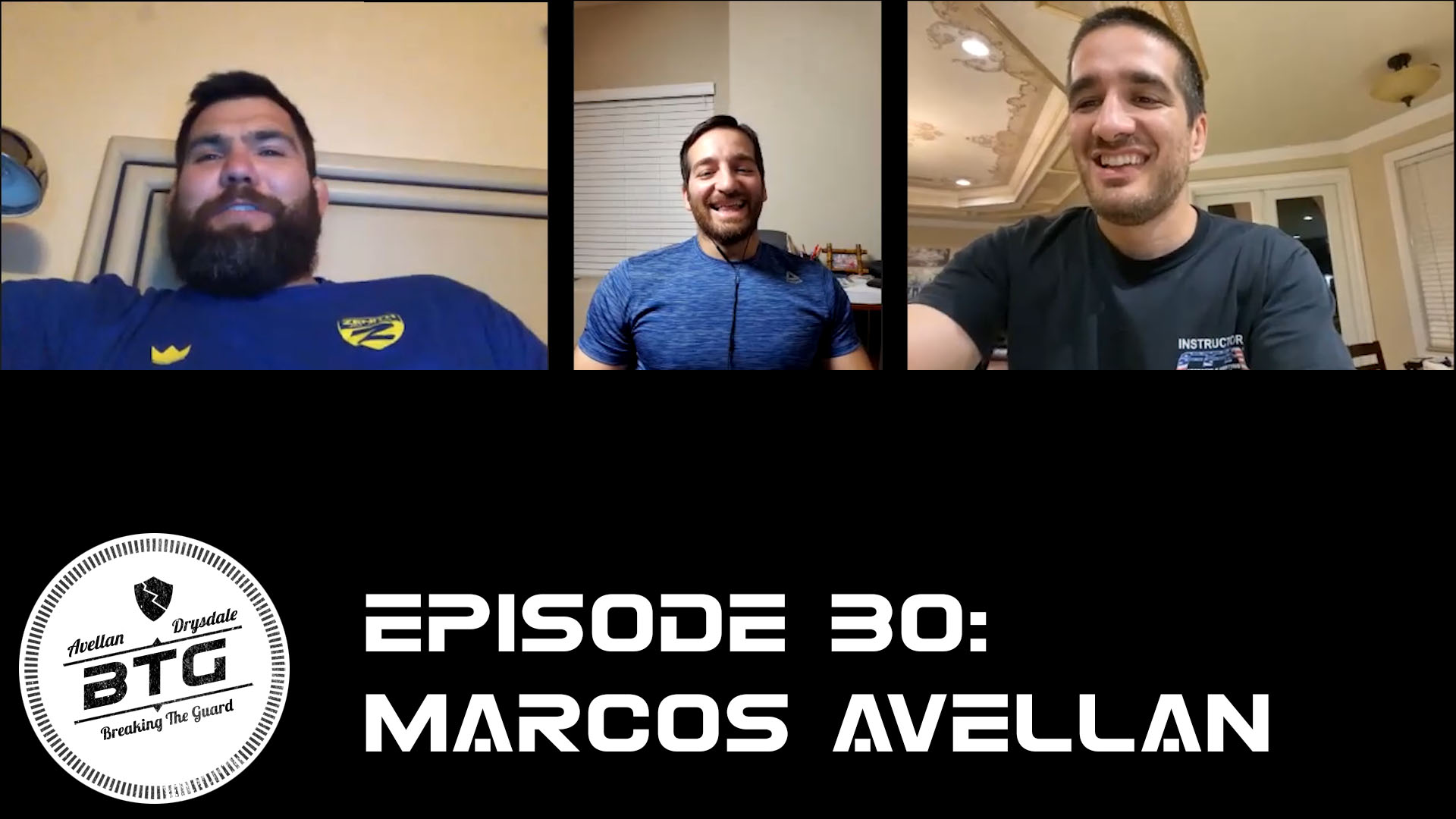 Rob and Dave welcome their first online guest Marcos Avellan to the podcast.
Marcos is David's older brother, and the trio go over a variety of subjects, from making good use of the time we have, mental toughness, to how the Coronavirus can actually benefit serious competitors.
Visit our sponsors:
BlackBeltPsychology.com for a complete tool set of what it takes to have the mind of a champion.
DrysdaleBJJonline.com is your destination for learning from IBJJF Black Belt World Champion and ADCC Absolute World Champion Robert Drysdale. Many different courses offered for all levels in bite size chunks that anyone can dig into right away.
Follow us on Facebook: https://Facebook.com/BreakingTheGuard
Follow us on Instagram: https://Instagram.com/BreakingTheGuard
Follow us on Twitter: https://Twitter.com/BreakingGuard
Follow us on Snapchat: @BreakingGuard
Subscribe to our YouTube Channel
Tag us on Social Media with #BreakingTheGuard