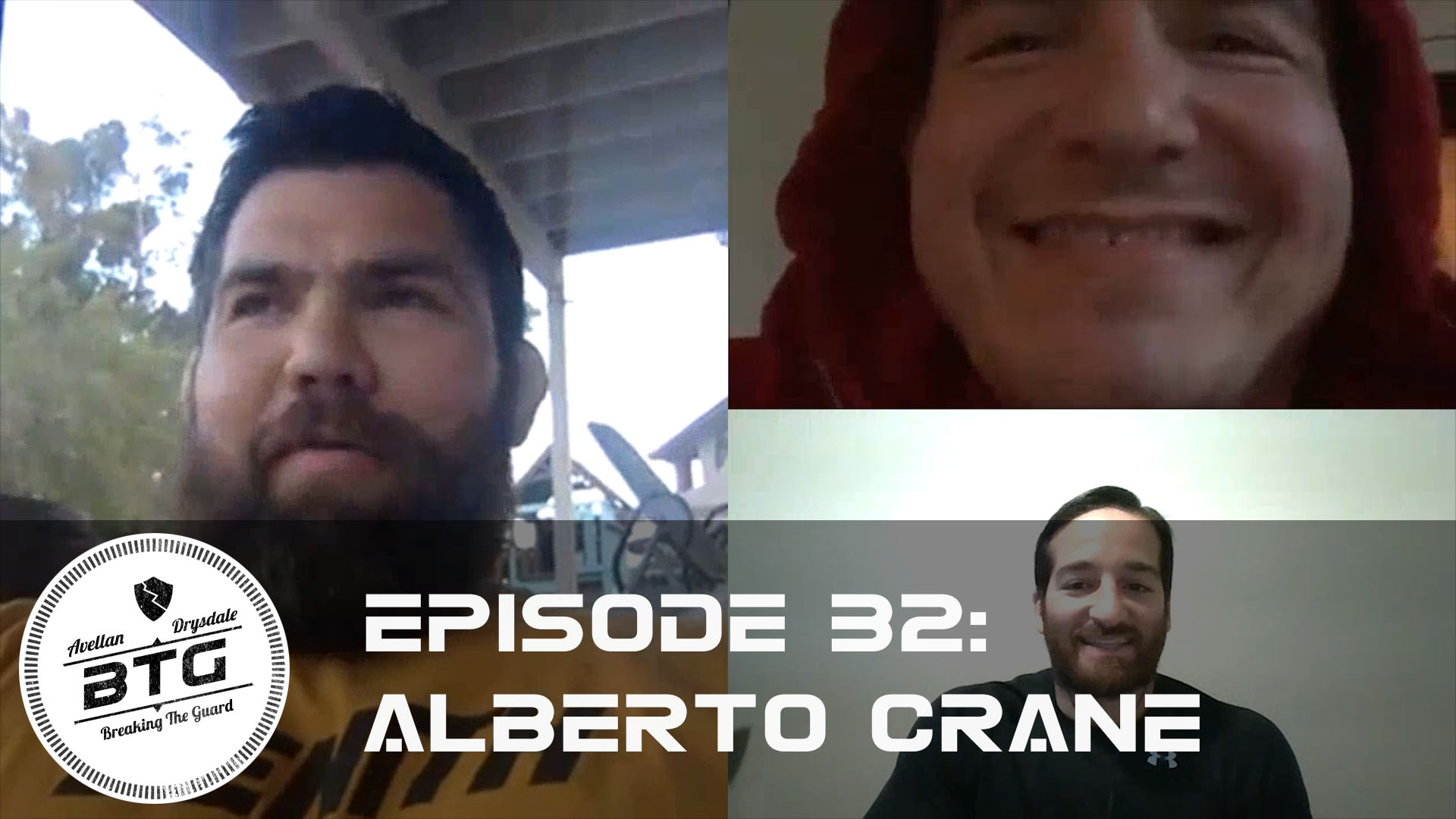 IBJJF No Gi World Champion, King of the Cage Champion, and all around amazing martial artist Alberto Crane joins Rob and Dave for a great discussion about his origins and why in the martial arts.
Alberto is one of the early pioneers of BJJers transitioning into MMA successfully, and has continued to fly the BJJ banner. He shares with his experiences training in Brazil as an American back in the day, his struggles with MS and how he used TacFit overcome it and thrive.
You can learn more from Alberto Crane by following him on Instagram, and follow his podcast at:
https://instagram.com/albertocrane
https://podcasts.apple.com/us/podcast/alberto-crane-show/id1484076185
You can also visit his academy at:
https://legacybjj.com/
Visit our sponsors:
David is offering a super deal - 13 courses going over 36 hours into detailed instruction of the martial arts, plus 1 year access to FFAcoach, which has over 1500 videos and updated weekly, for 66% off! Learn more about it here: https://davidavellan.com/the-super-deal/
DrysdaleBJJonline.com is your destination for learning from IBJJF Black Belt World Champion and ADCC Absolute World Champion Robert Drysdale. Many different courses offered for all levels in bite size chunks that anyone can dig into right away.
Follow us on Facebook: https://Facebook.com/BreakingTheGuard
Follow us on Instagram: https://Instagram.com/BreakingTheGuard
Follow us on Twitter: https://Twitter.com/BreakingGuard
Follow us on Snapchat: @BreakingGuard
Subscribe to our YouTube Channel
Tag us on Social Media with #BreakingTheGuard