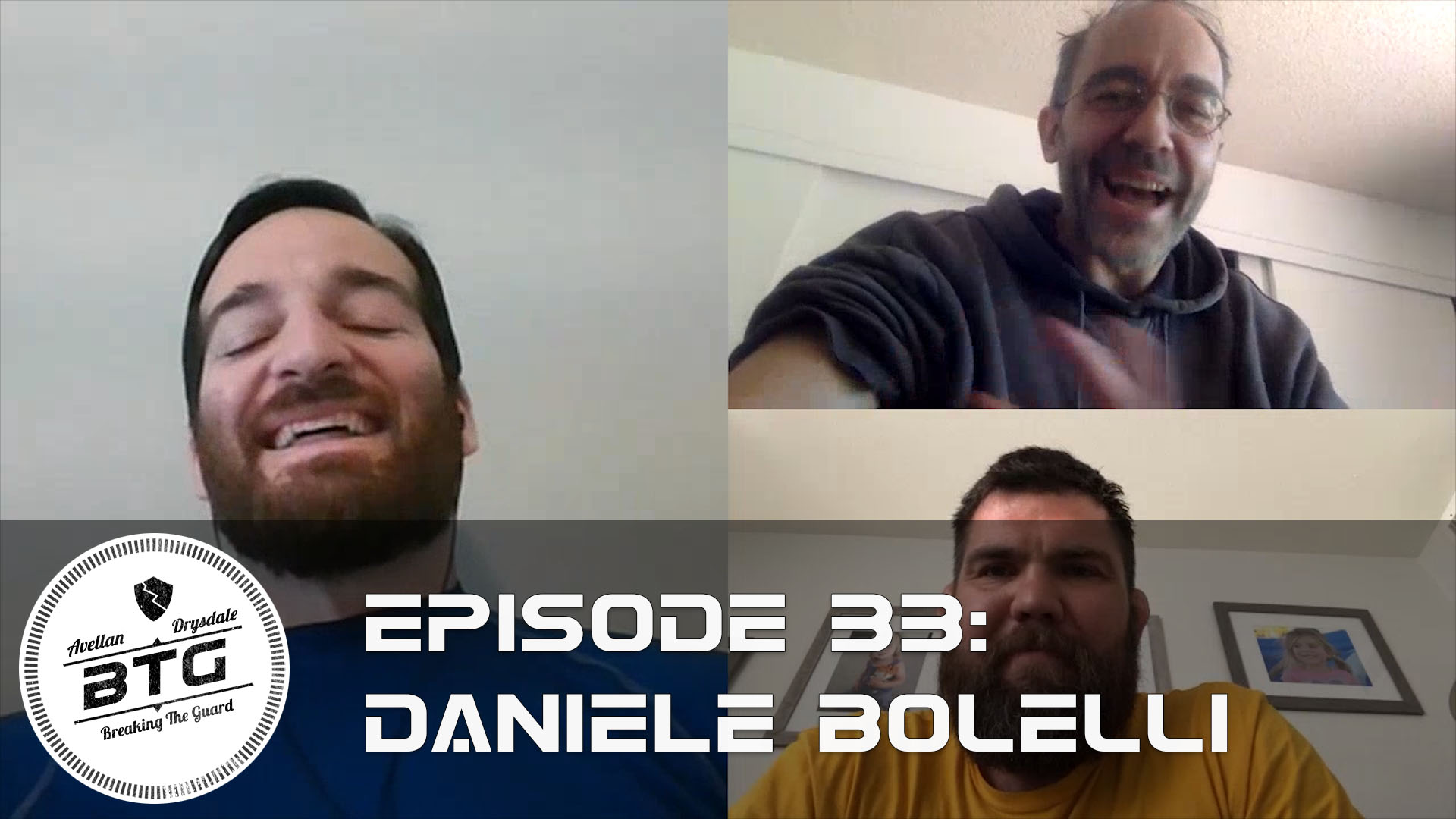 Rob and Dave chat up with the one and only Daniele Bolelli. He has a life long martial artist, historian, author, and podcaster – a modern day renaissance man.
The trio talk about his journey through the martial arts, how a non-competitor handled competition nerves, the principles of teaching, and the challenges he faced being a single father raising a 1 year old baby after his wife passed away.
You can learn more from Daniele Bolelli by following him on Instagram, and visit his website to check out his books, podcasts, and more: 
https://instagram.com/daniele_bolelli
https://danielebolelli.com
Visit our sponsors:
David is offering a super deal - 13 courses going over 36 hours into detailed instruction of the martial arts, plus 1 year access to FFAcoach, which has over 1500 videos and updated weekly, for 66% off! Learn more about it here: https://davidavellan.com/the-super-deal/
DrysdaleBJJonline.com is your destination for learning from IBJJF Black Belt World Champion and ADCC Absolute World Champion Robert Drysdale. Many different courses offered for all levels in bite size chunks that anyone can dig into right away.
Follow us on Facebook: https://Facebook.com/BreakingTheGuard
Follow us on Instagram: https://Instagram.com/BreakingTheGuard
Follow us on Twitter: https://Twitter.com/BreakingGuard
Follow us on Snapchat: @BreakingGuard
Subscribe to our YouTube Channel
Tag us on Social Media with #BreakingTheGuard