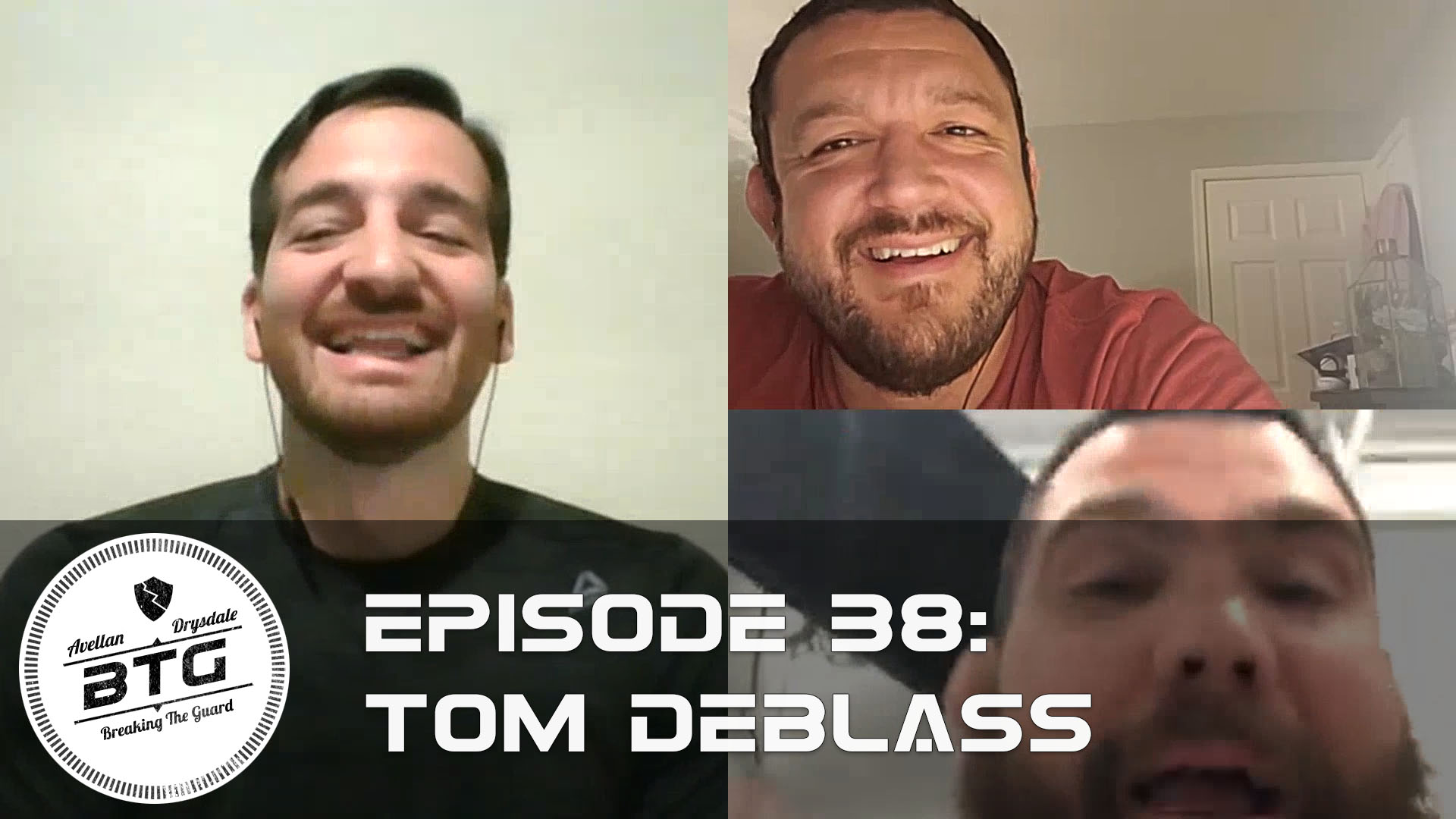 Dave and Rob bring in 3xADCC North American Champion, UFC veteran, Bellator veteran, coach, motivator, and savage Tom DeBlass.
The conversation starts with a strong part of Tom's principles, loyalty. They then move on into his recent signing with OneFC, and why he made that move, discussing major differences in the philosophies between western promotions and fans that were a big part of the decision.
They then talk about trash talking, and how people have gotten "brave" and insult people online, as they fear no consequences, exchanging some funny stories of trash talkers getting served.
Finally, they talk about the important of humility, and learning to accept failure and losses as part of growth, and not fearing big challenges, with David sharing his near death experience scuba diving in the Galapagos.
You can learn more from Tom DeBlass by following him on Instagram, and visit BJJ Fanatics to check out his courses:
https://instagram.com/tomdeblass
https://bjjfanatics.com/collections/all/fighter_tom-deblass
Visit our sponsors:
KimuraTrap.com for the ultimate DVD set and online course and mastering the world famous Kimura Trap System. You can now get $50 off by using the coupon code: KLDIS87 on the check out page.
DrysdaleBJJonline.com is your destination for learning from IBJJF Black Belt World Champion and ADCC Absolute World Champion Robert Drysdale. Many different courses offered for all levels in bite size chunks that anyone can dig into right away.
Follow us on Facebook: https://Facebook.com/BreakingTheGuard
Follow us on Instagram: https://Instagram.com/BreakingTheGuard
Follow us on Twitter: https://Twitter.com/BreakingGuard
Follow us on Snapchat: @BreakingGuard
Subscribe to our YouTube Channel
Tag us on Social Media with #BreakingTheGuard