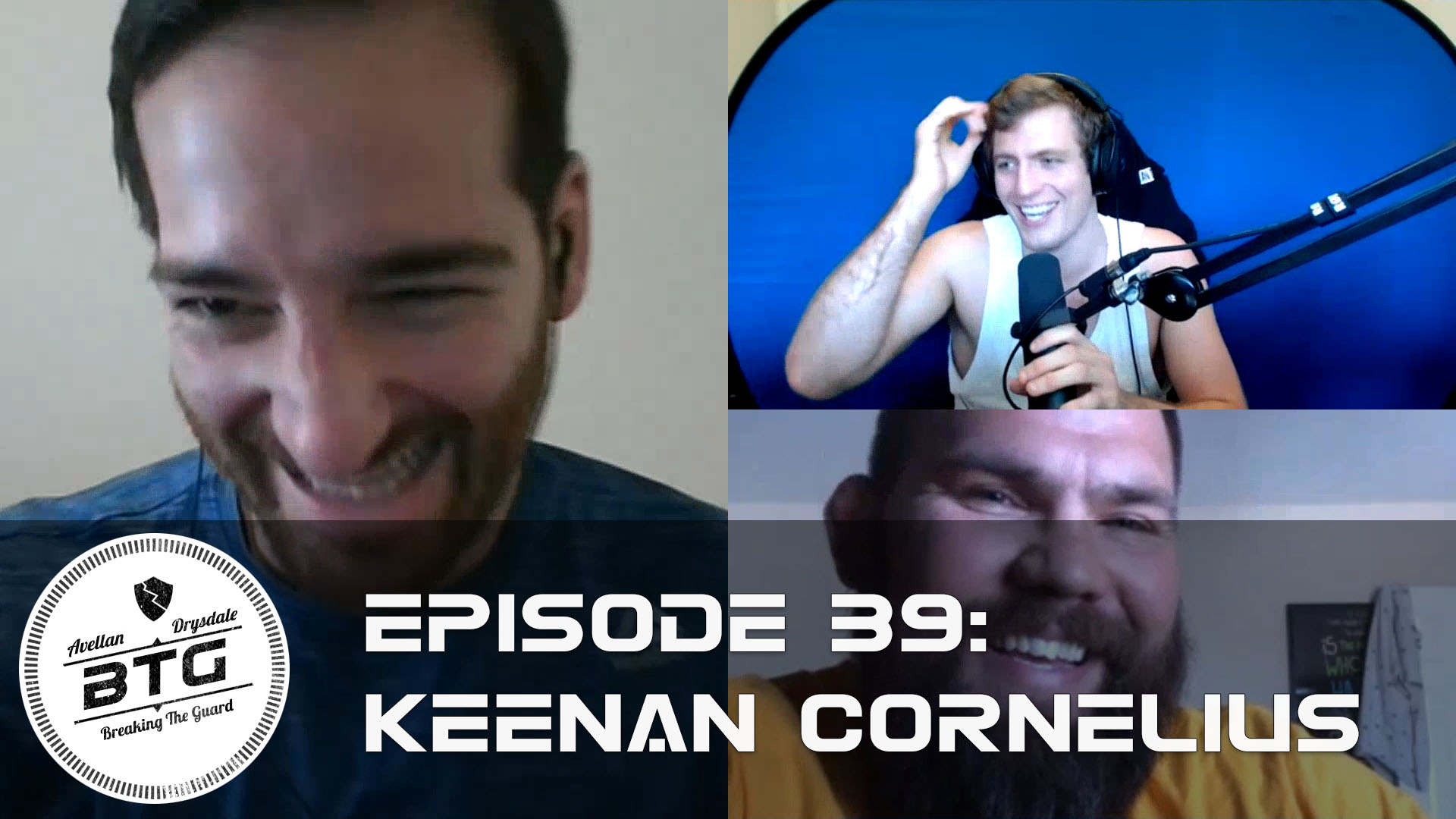 Dave and Rob bring in ADCC Silver Medalist, Worm Guard and Lapel Guard Wizard Keenan Cornelius to the podcast.
This was our longest podcast to date, weighing at just around 2 hours long, so they gang covered all sorts of topics. There is something for everyone to learn here, whether you are a school owner, a student, a competitor, or even a promoter, Keenan was very forthcoming in sharing his experience in the BJJ game, having trained and competed under top schools and instructors in the world.
From sharing his experience about starting his academy, Legion American Jiu Jitsu, to his use of the term American Jiu Jitsu, pros and cons on training with top coaches such as BJ Penn, Lloyd Irvin, Andre Galvao, John Danaher, and Romulo Barral, how he struggled with burning out of BJJ, and much more.
You can learn more from Keenan Cornelius by following him on Instagram, and visit his online video portal, and check out his courses:
https://instagram.com/keenancornelius
https://keenanonline.com
https://lapelguard.com
Visit our sponsors:
KimuraTrap.com for the ultimate DVD set and online course and mastering the world famous Kimura Trap System. You can now get $50 off by using the coupon code: KLDIS87 on the check out page.
DrysdaleBJJonline.com is your destination for learning from IBJJF Black Belt World Champion and ADCC Absolute World Champion Robert Drysdale. Many different courses offered for all levels in bite size chunks that anyone can dig into right away.
Follow us on Facebook: https://Facebook.com/BreakingTheGuard
Follow us on Instagram: https://Instagram.com/BreakingTheGuard
Follow us on Twitter: https://Twitter.com/BreakingGuard
Follow us on Snapchat: @BreakingGuard
Subscribe to our YouTube Channel
Tag us on Social Media with #BreakingTheGuard