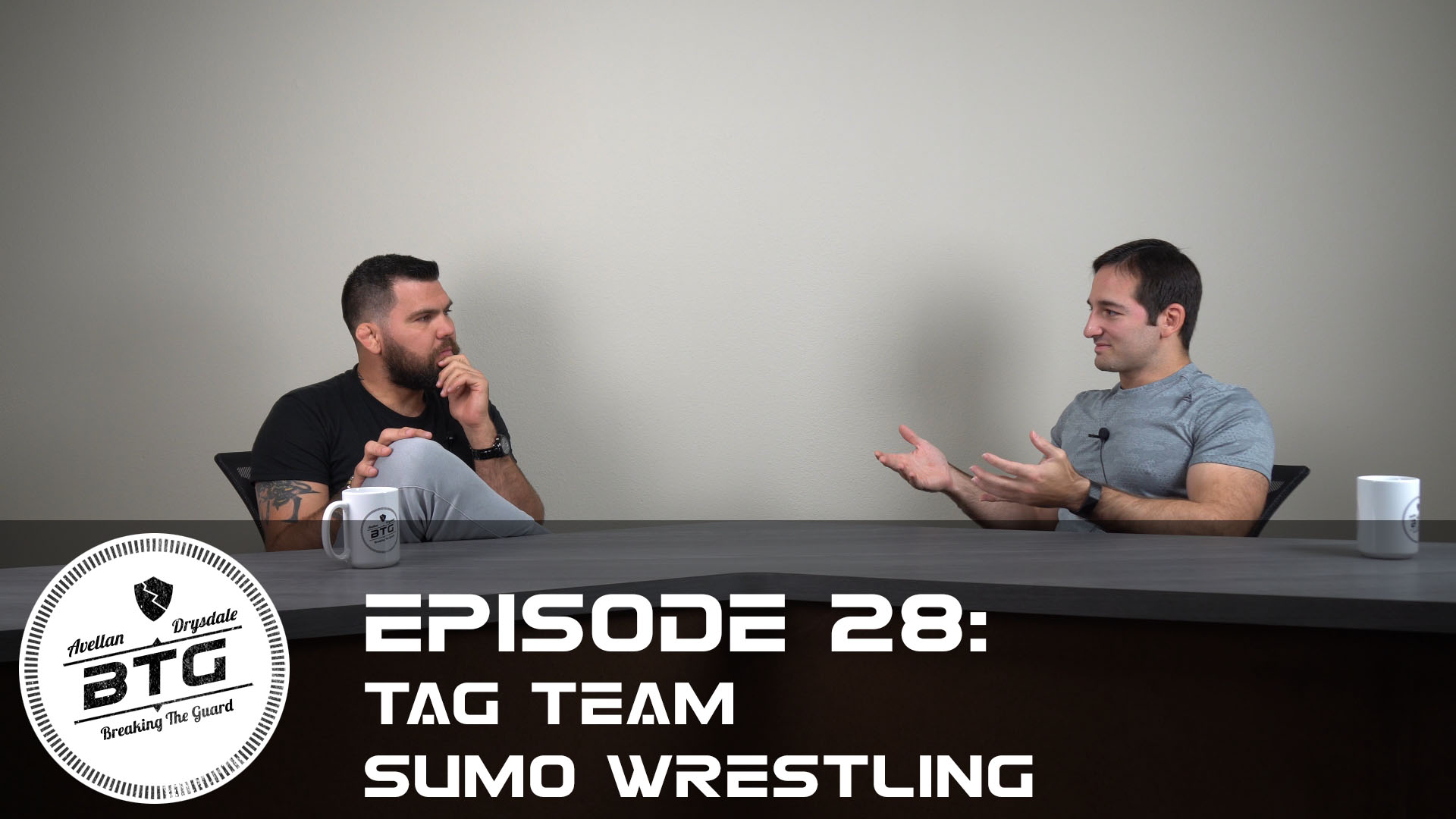 Robert returns from Miami off a major coaching win at Substars with Fellipe Andrew scoring another submission win against Patrick Gaudio and speaks about the particular way Andrew uses the foot lock. He also talks about how entertaining the sumo wrestling was, which brings about a conversation on how diversified grappling styles are being used in grappling shows now.
The two then talk about the strange match at Submission Underground Tag Team match between Vinny Magalhaes, Kyle Boehm, Nick Rodriguez, and Craig Jones. This opens the door to a wide variety of topics, from the important of fighting using smart strategy, to corrupt promoters robbing David's brother, how Kent Peters became a Tik Tok sensation cutting up a bale of hale, onto how Dan Kennedy's book, No B.S. Time Management can save Robert's sanity.
Visit our sponsors:
DrysdaleBJJonline.com is your destination for learning from IBJJF Black Belt World Champion and ADCC Absolute World Champion Robert Drysdale. Many different courses offered for all levels in bite size chunks that anyone can dig into right away.
KimuraTrap.com for the ultimate DVD set and online course and mastering the world famous Kimura Trap System.
Follow us on Facebook: https://Facebook.com/BreakingTheGuard
Follow us on Instagram: https://Instagram.com/BreakingTheGuard
Follow us on Twitter: https://Twitter.com/BreakingGuard
Follow us on Snapchat: @BreakingGuard
Subscribe to our YouTube Channel
Tag us on Social Media with #BreakingTheGuard