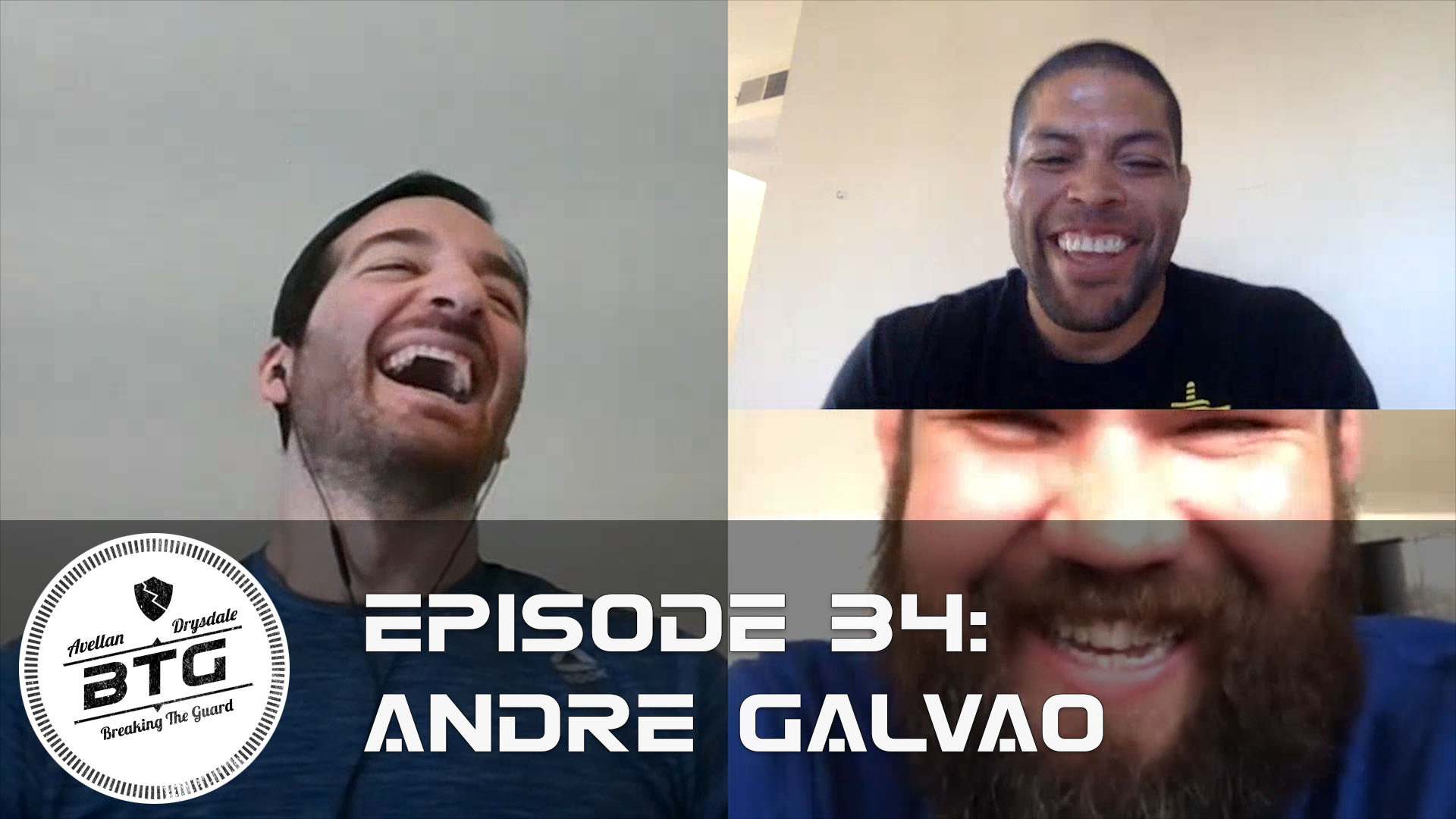 Rob and Dave come together with BJJ Living Legend Andre Galvao. Andre has won every major BJJ title out there, from IBJJF World Championships to ADCC, where he holds the record for the most Absolute Superfight Defenses (reigning champ from 2011 till 2019).
The trio start off the conversation going over the match up between Vinny Magalhaes and Craig Jones, so if you haven't watched it yet, they will spoil it for you. They then deep dive into Andre's competition mindset, what drives him, his times with Robert at Terere's team, coaching, and relationships.
You can learn more from Andre Galvao by following him on Instagram, and visit his website to check out his online school at:  https://instagram.com/GalvaoBJJ
https://AtosBJJonline.com
Visit our sponsors:
KimuraTrap.com for the ultimate DVD set and online course and mastering the world famous Kimura Trap System. You can now get $50 off by using the coupon code: KLDIS87 on the check out page.
DrysdaleBJJonline.com is your destination for learning from IBJJF Black Belt World Champion and ADCC Absolute World Champion Robert Drysdale. Many different courses offered for all levels in bite size chunks that anyone can dig into right away.
Follow us on Facebook: https://Facebook.com/BreakingTheGuard
Follow us on Instagram: https://Instagram.com/BreakingTheGuard
Follow us on Twitter: https://Twitter.com/BreakingGuard
Follow us on Snapchat: @BreakingGuard
Subscribe to our YouTube Channel
Tag us on Social Media with #BreakingTheGuard