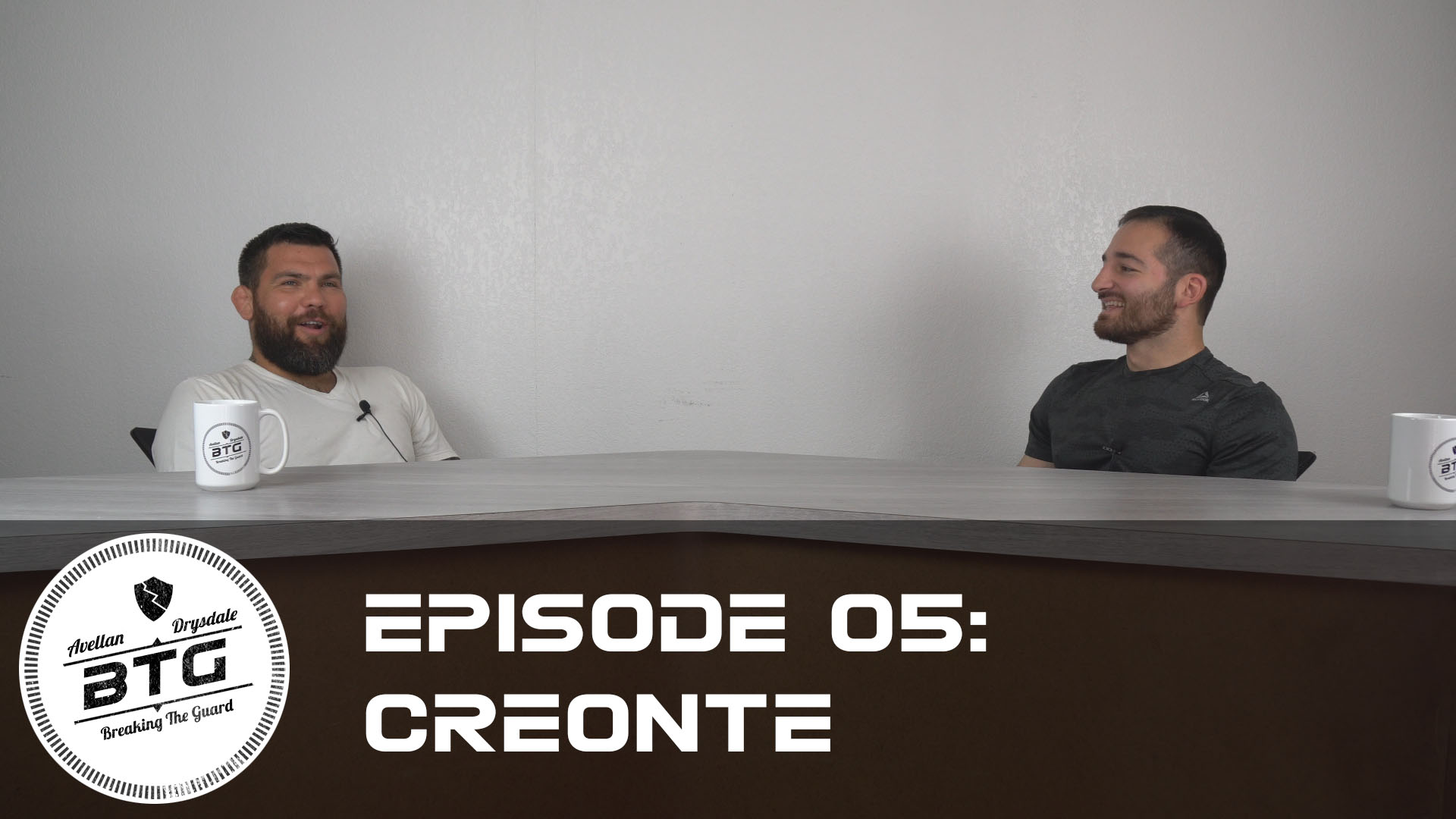 David and Robert discuss the origins, problems, and reasons for the contempt of the creonte - a term created by grandmaster Carlson Gracie to describe a person who switches teams. In Brazilian Jiu Jitsu, being called a creonte is like having a scarlet letter on your back.
They also discuss different training regimens, such as altitude training vs using a training mask, levels of intensity of a wrestling practice versus MMA, and much more.
Visit our sponsors: 
KimuraTrap.com for the ultimate DVD set and online course and mastering the world famous Kimura Trap System.
Follow us on Facebook: https://Facebook.com/BreakingTheGuard
Follow us on Instagram: https://Instagram.com/BreakingTheGuard
Follow us on Twitter: https://Twitter.com/BreakingGuard
Follow us on Snapchat: @BreakingGuard
Subscribe to our YouTube Channel
Tag us on Social Media with #BreakingTheGuard